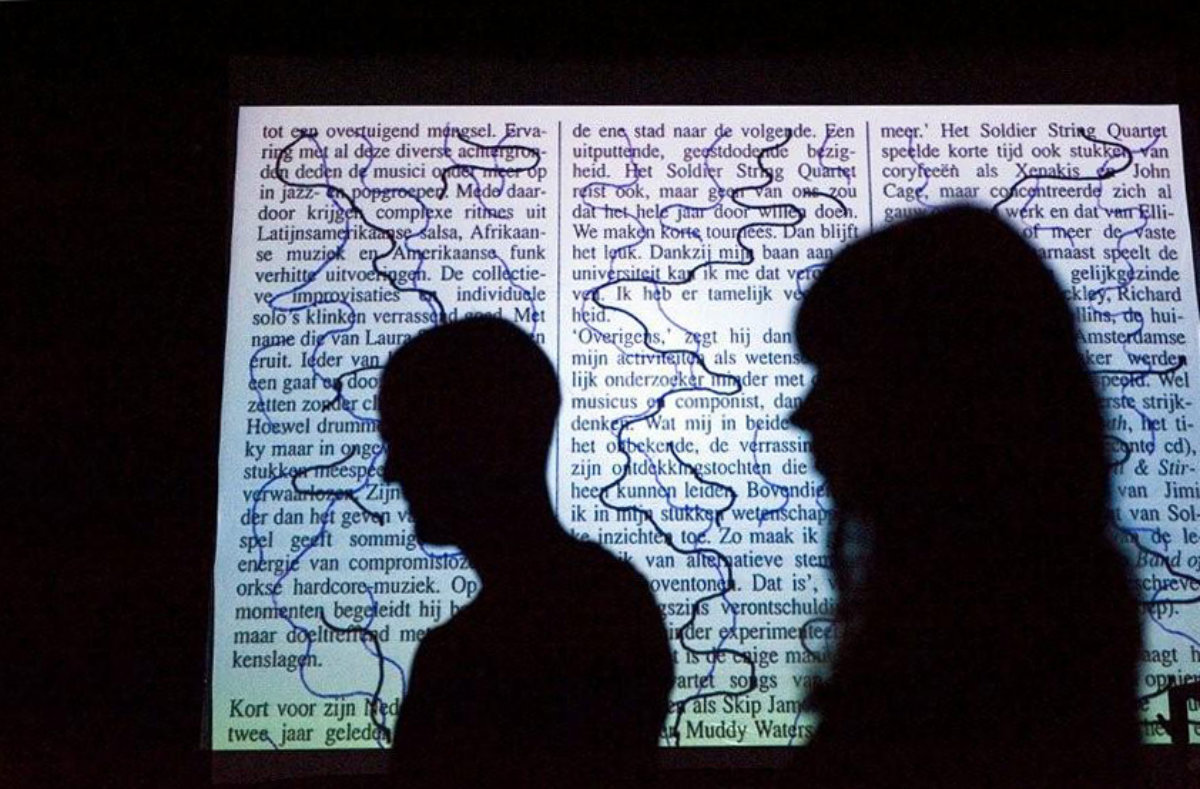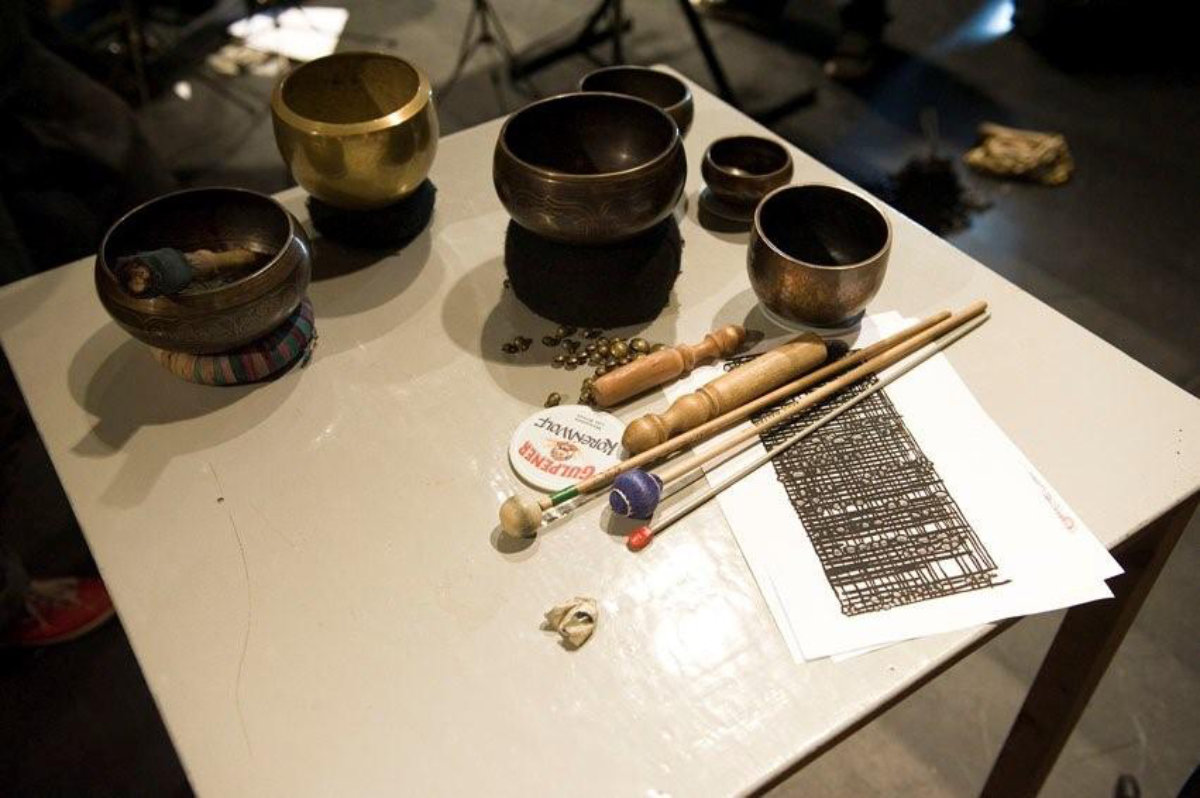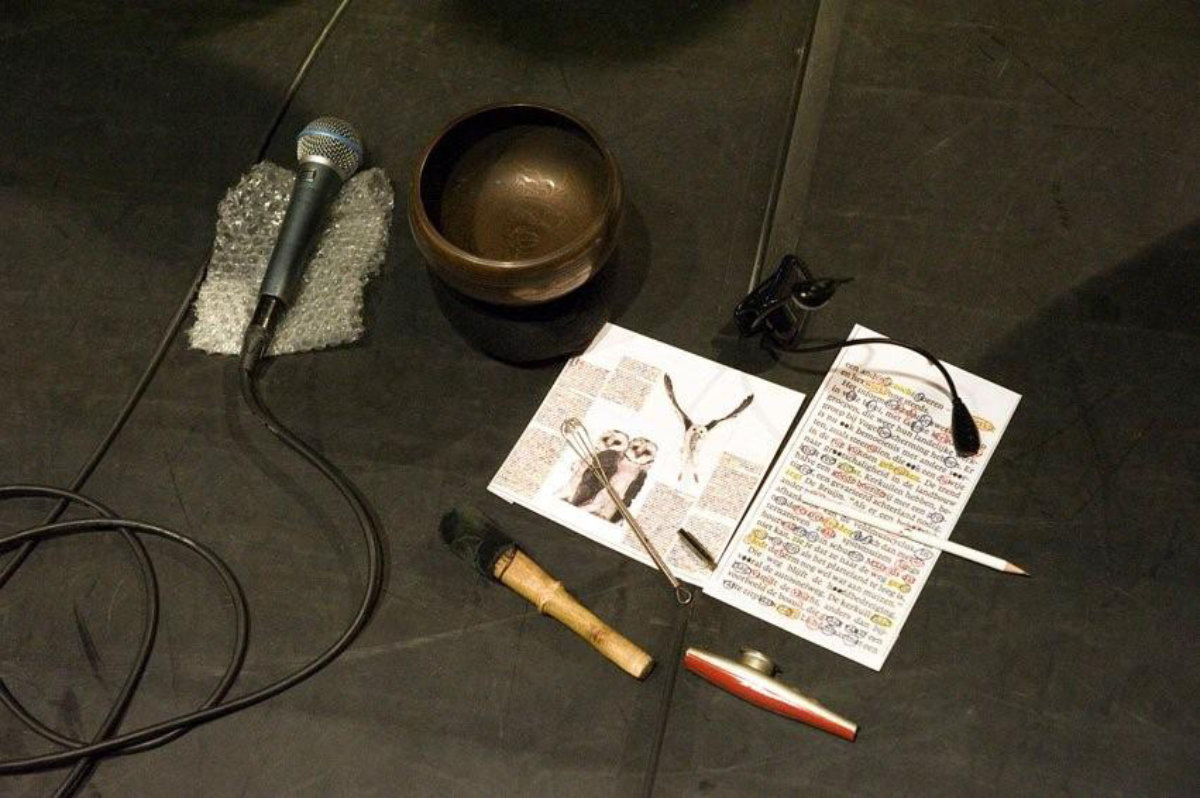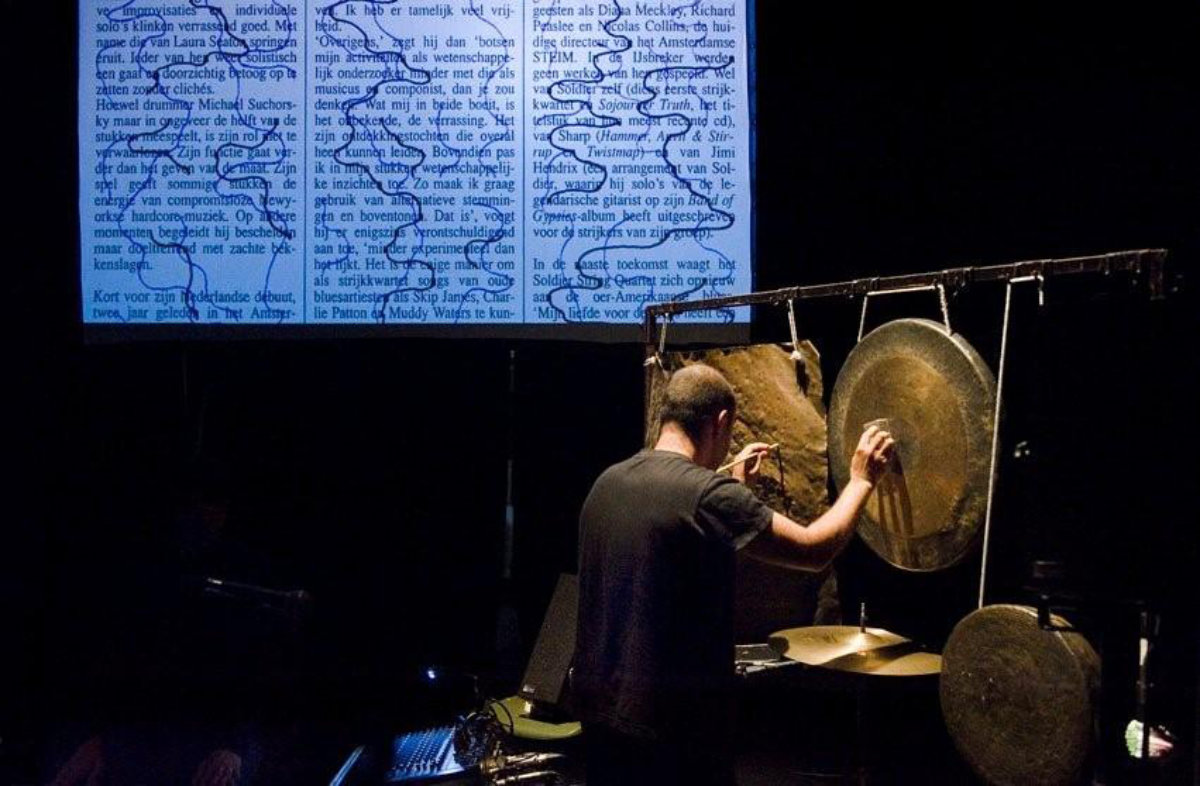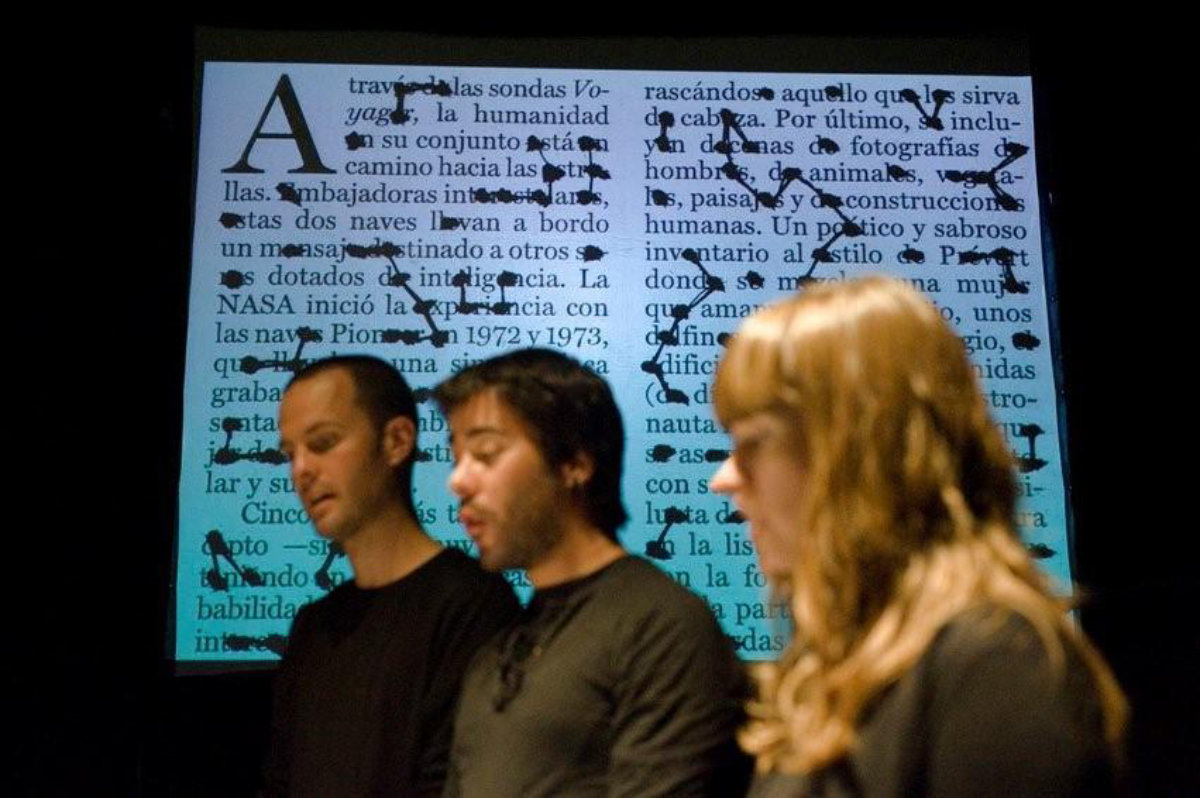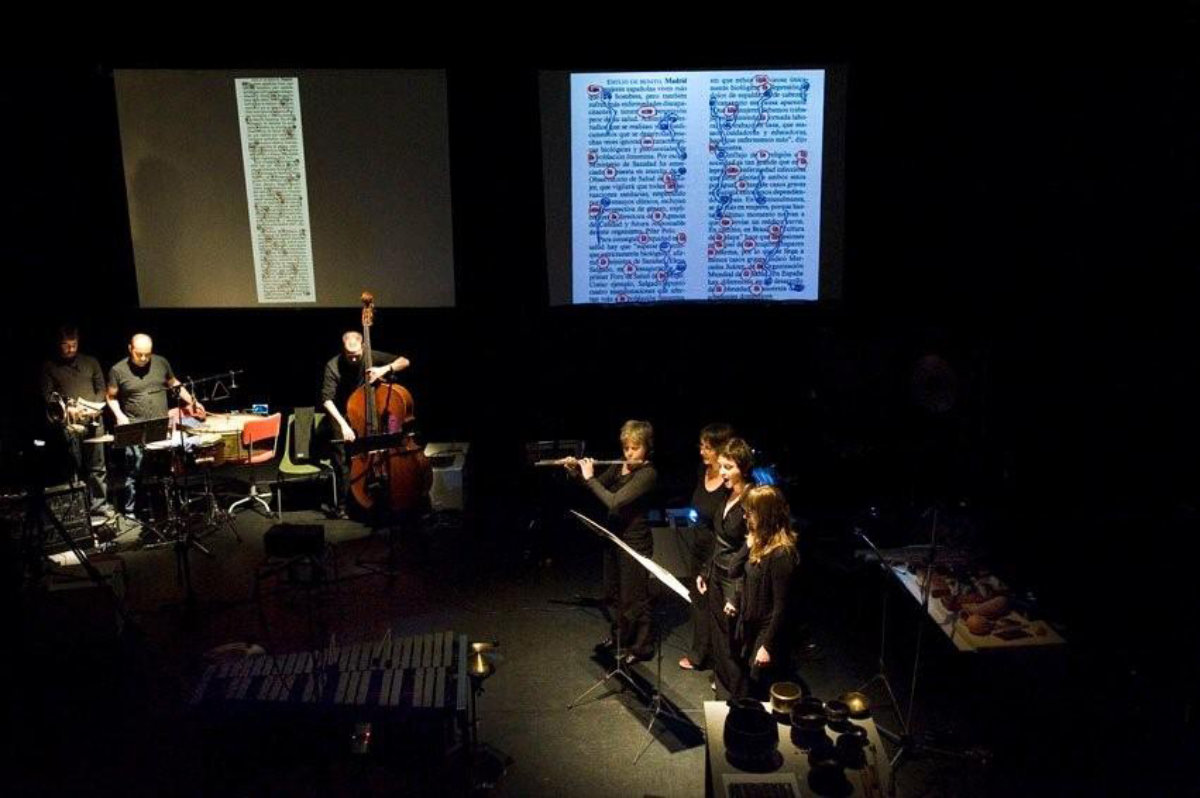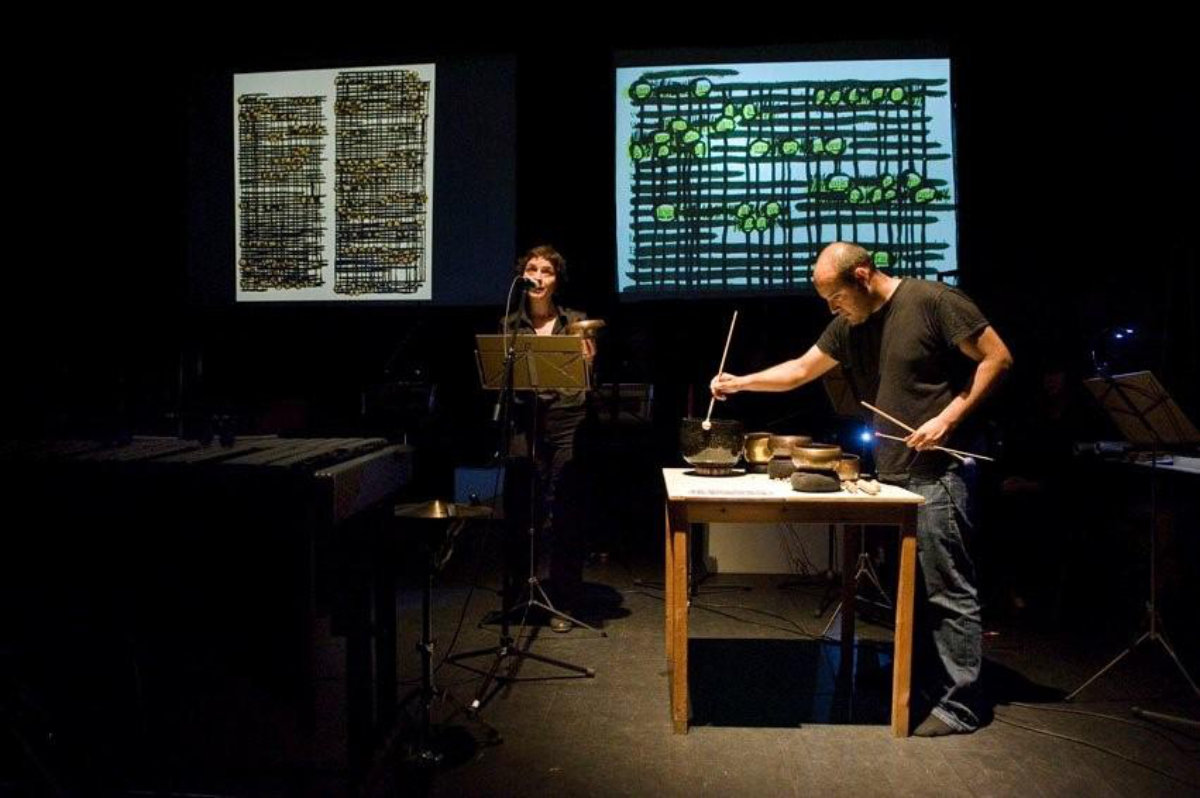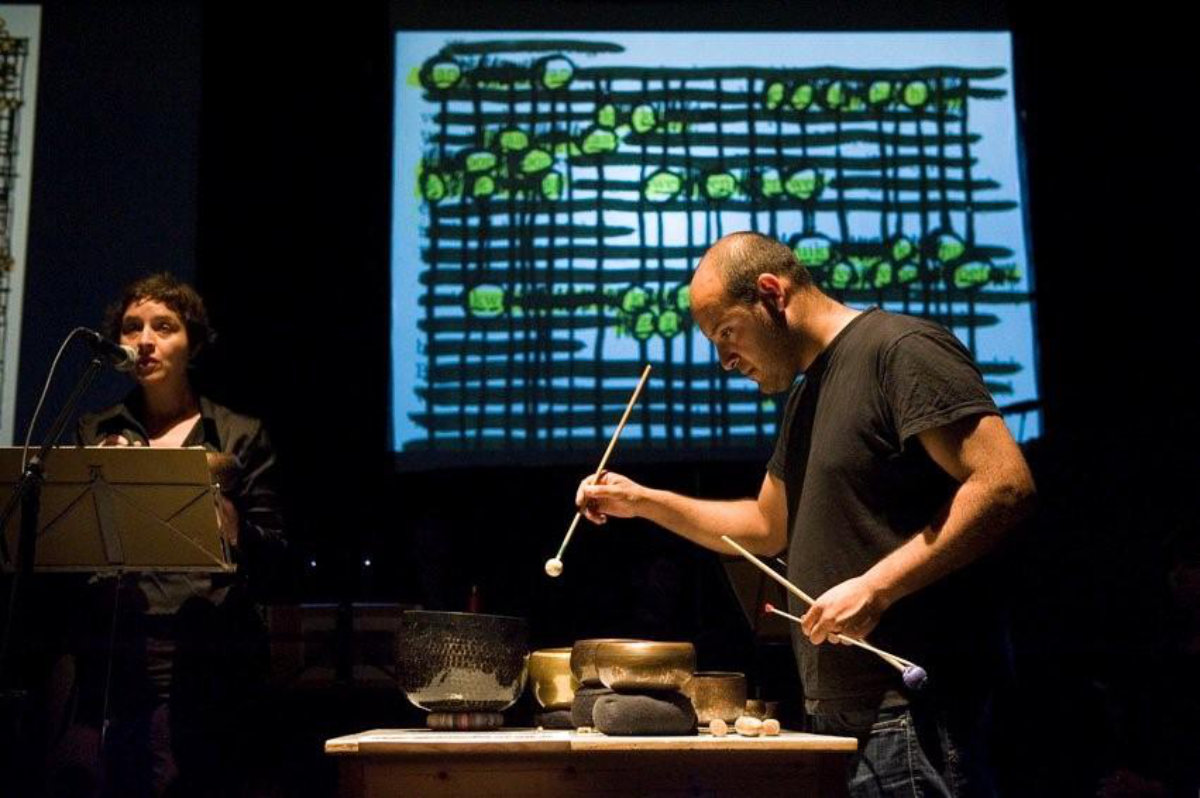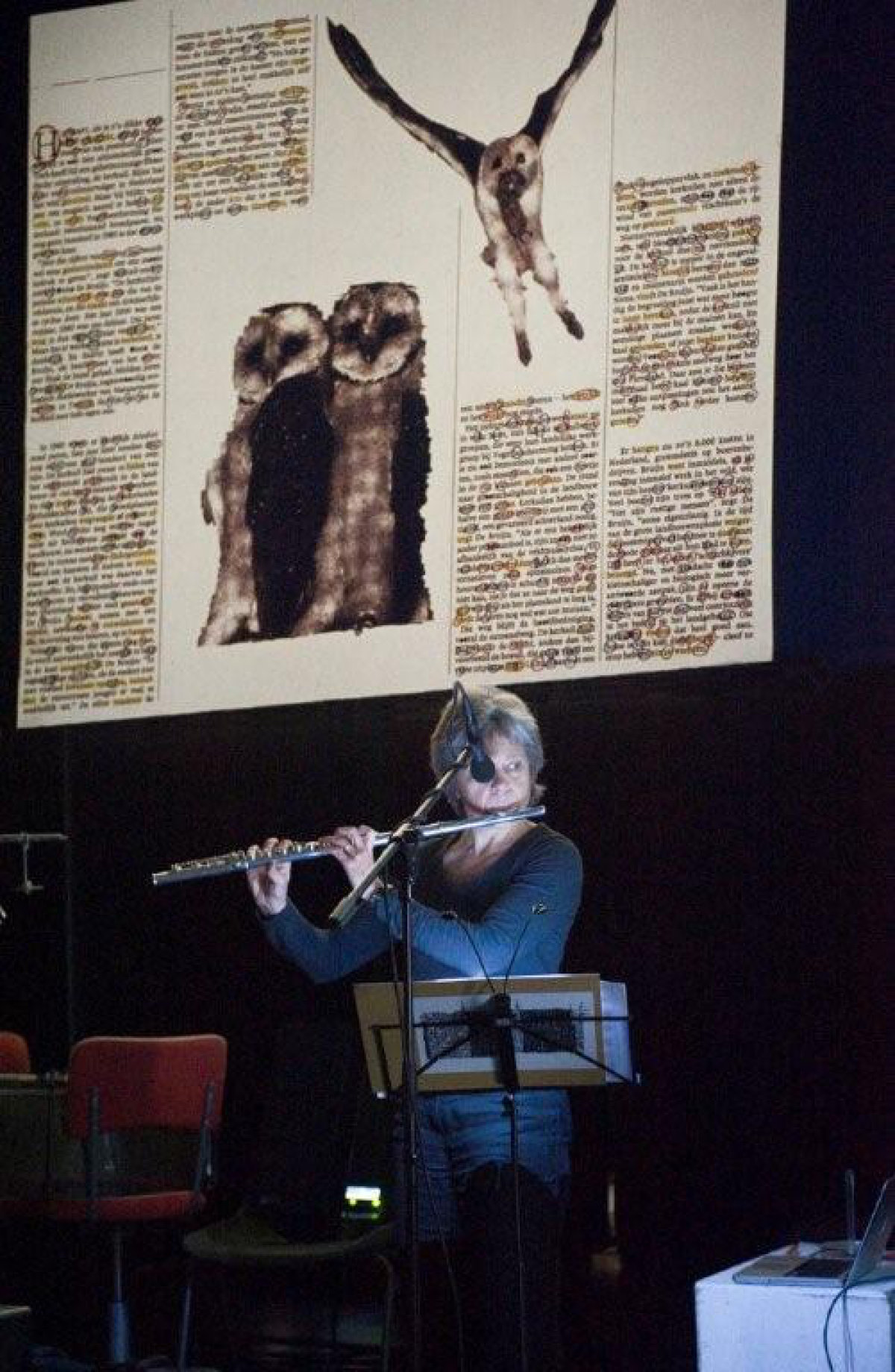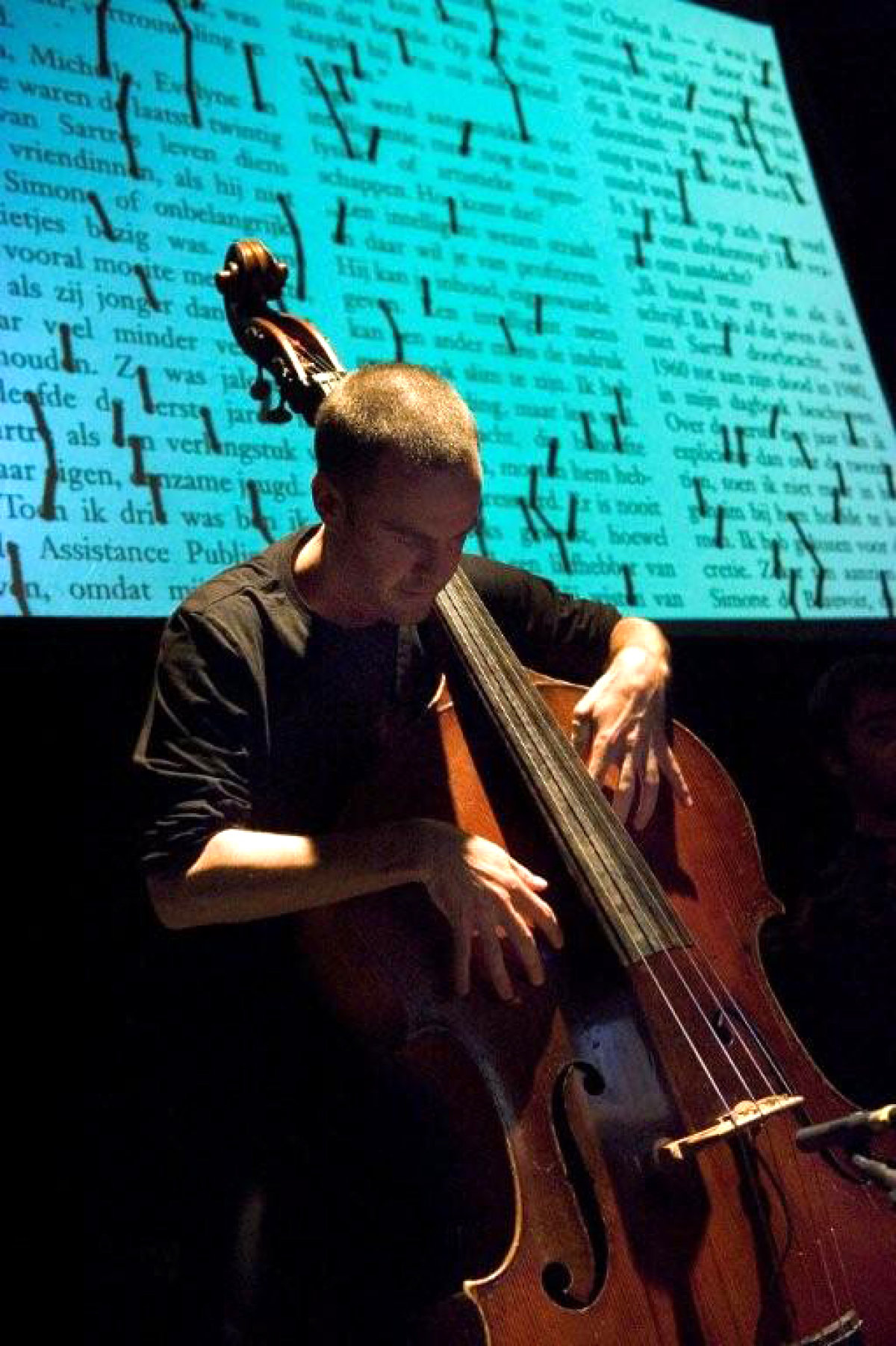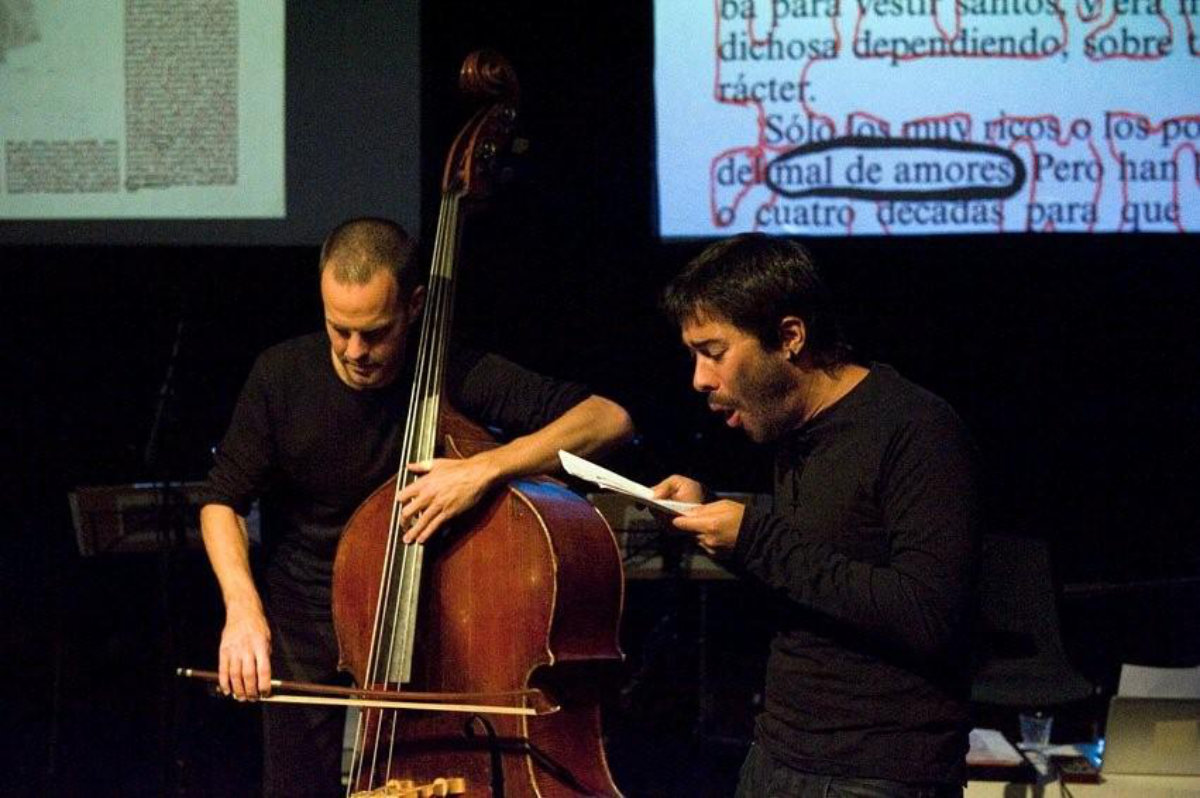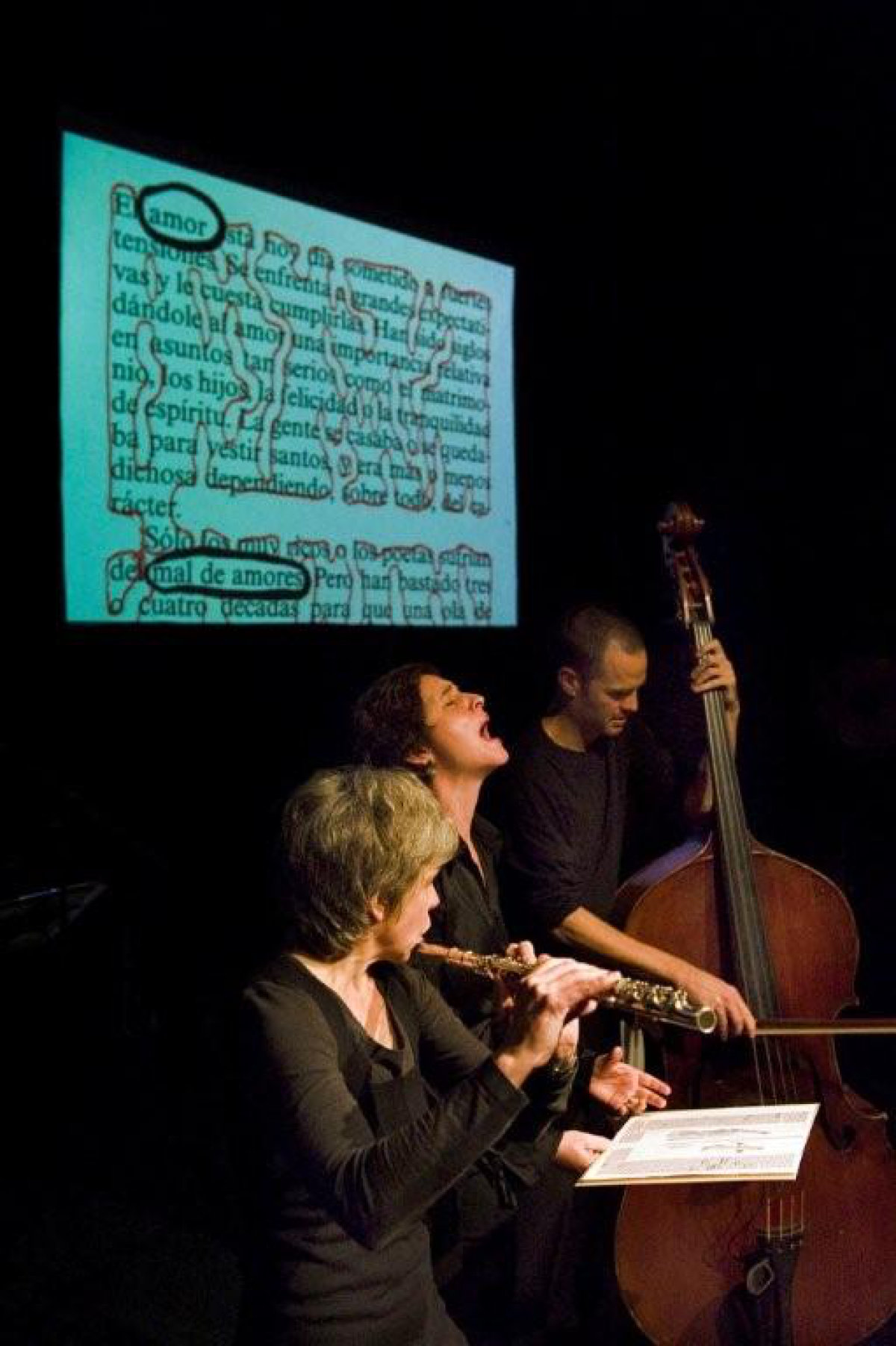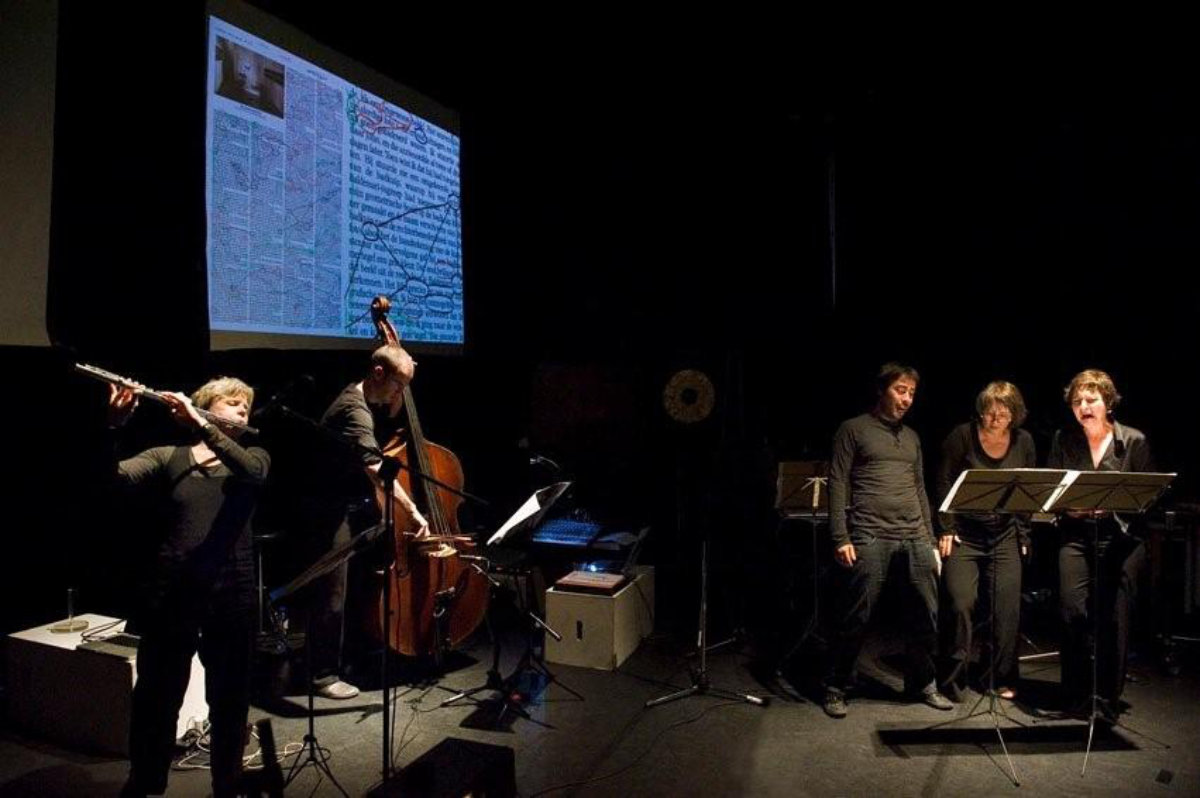 Of music in language, Sonifications, Zeebelt, September 2011

Concept and organisation: composer Anne Wellmer and Tanja Smit. Production: Zeebelt theater. Ensemble: Orlando Aguilar: percussion and voice; Jelte van Andel: double base and voice; Ángel Faraldo: electronics and voice; Marie Guilleray: electronics and voice; Anne La Berge: flutes, electronics and voice; Sara Nuijtemans: light; Cora Schmeiser: voice; Tanja Smit: scores and images; Anne Wellmer: electronics and voice.
During a residency of a week the ensemble worked on possibilities to transform the textworks into music. Previously all participants had chosen one or more textworks to work with, and during the residence their plans became music through playing, talking and listening together. At the end there were two concerts with the projected graphic scores as imagery.