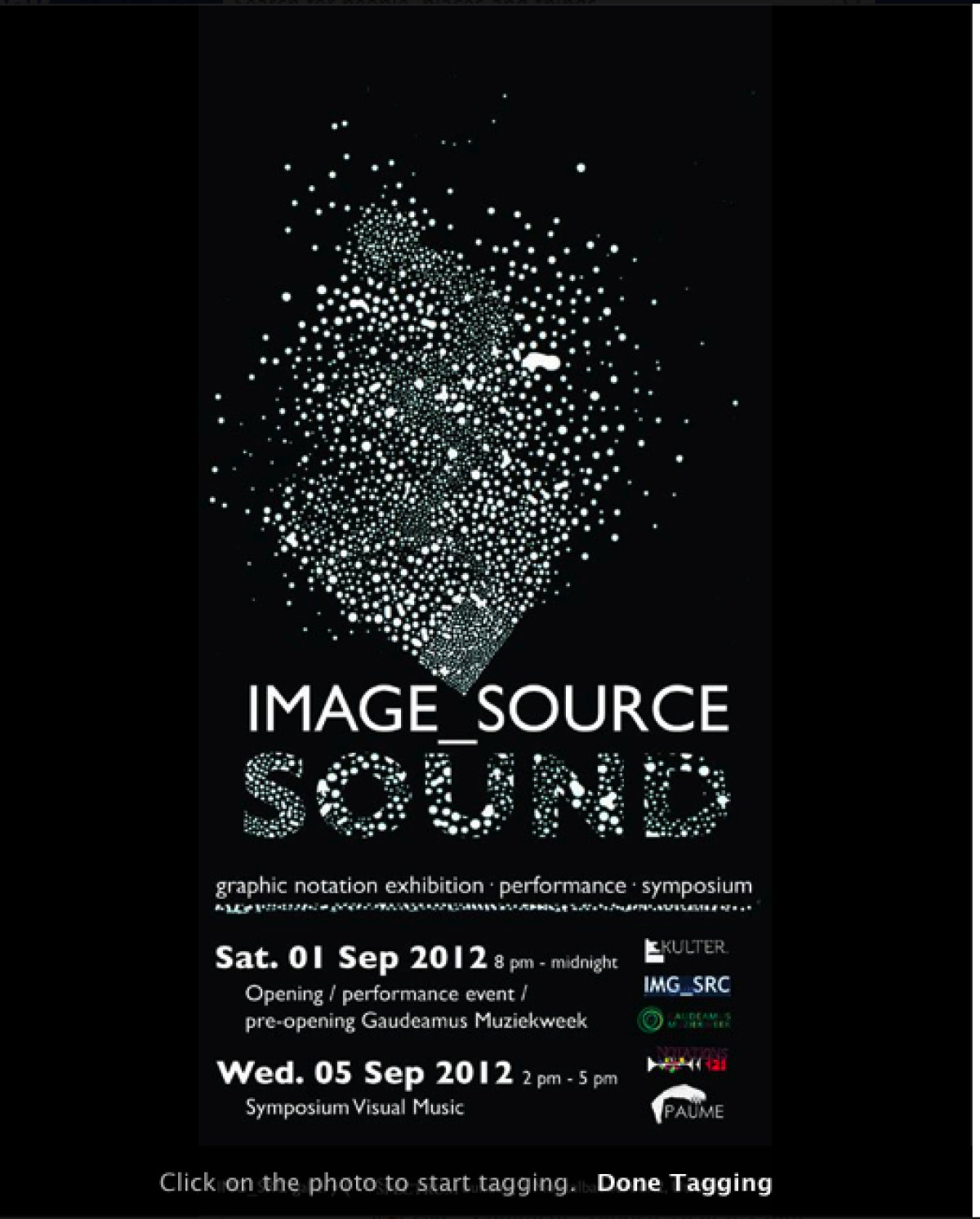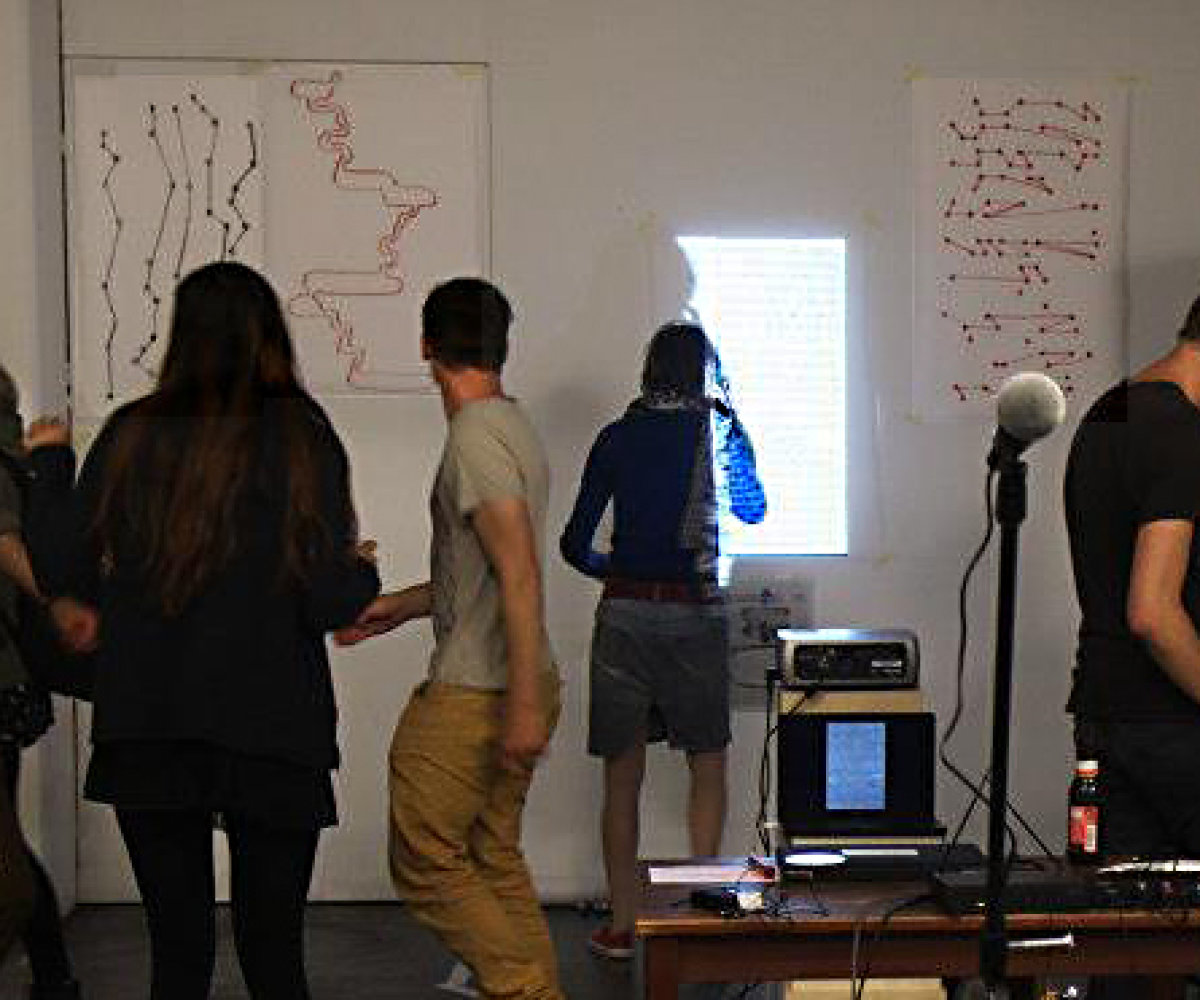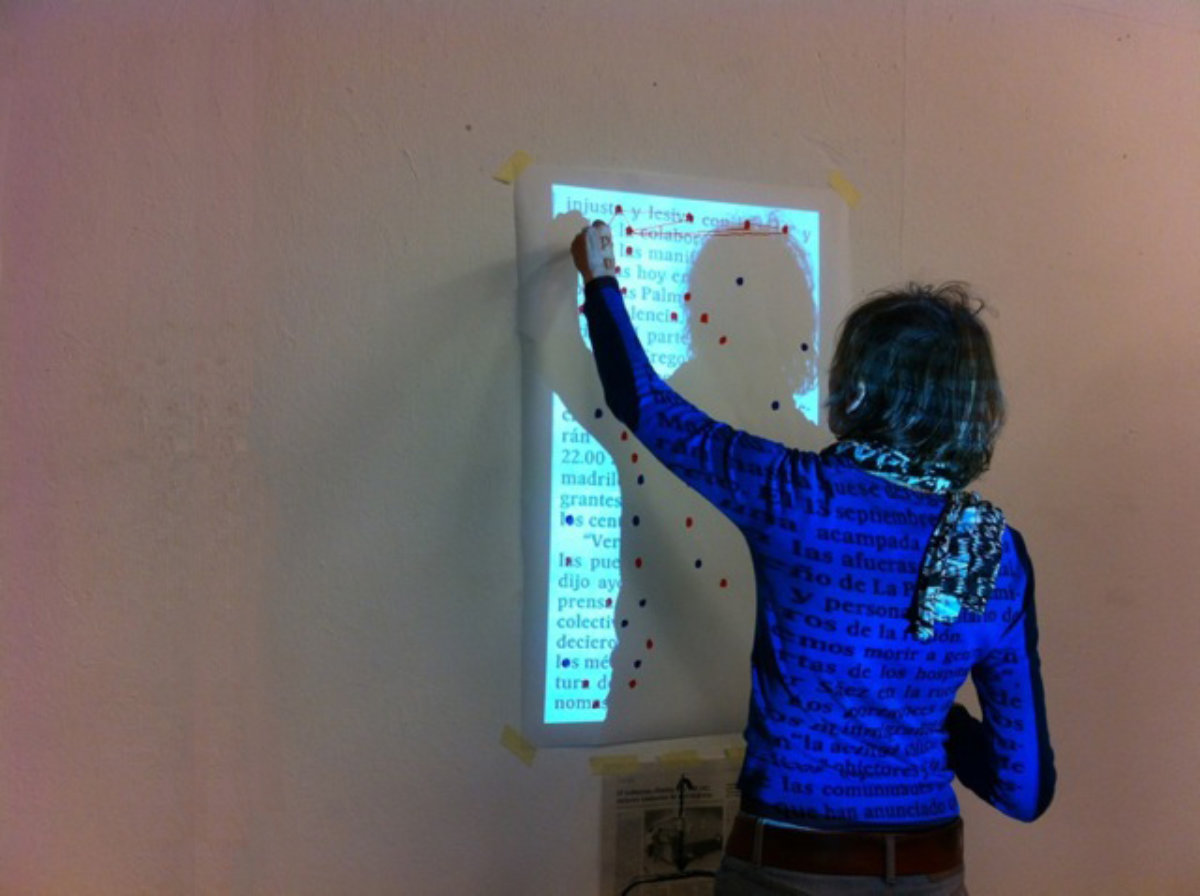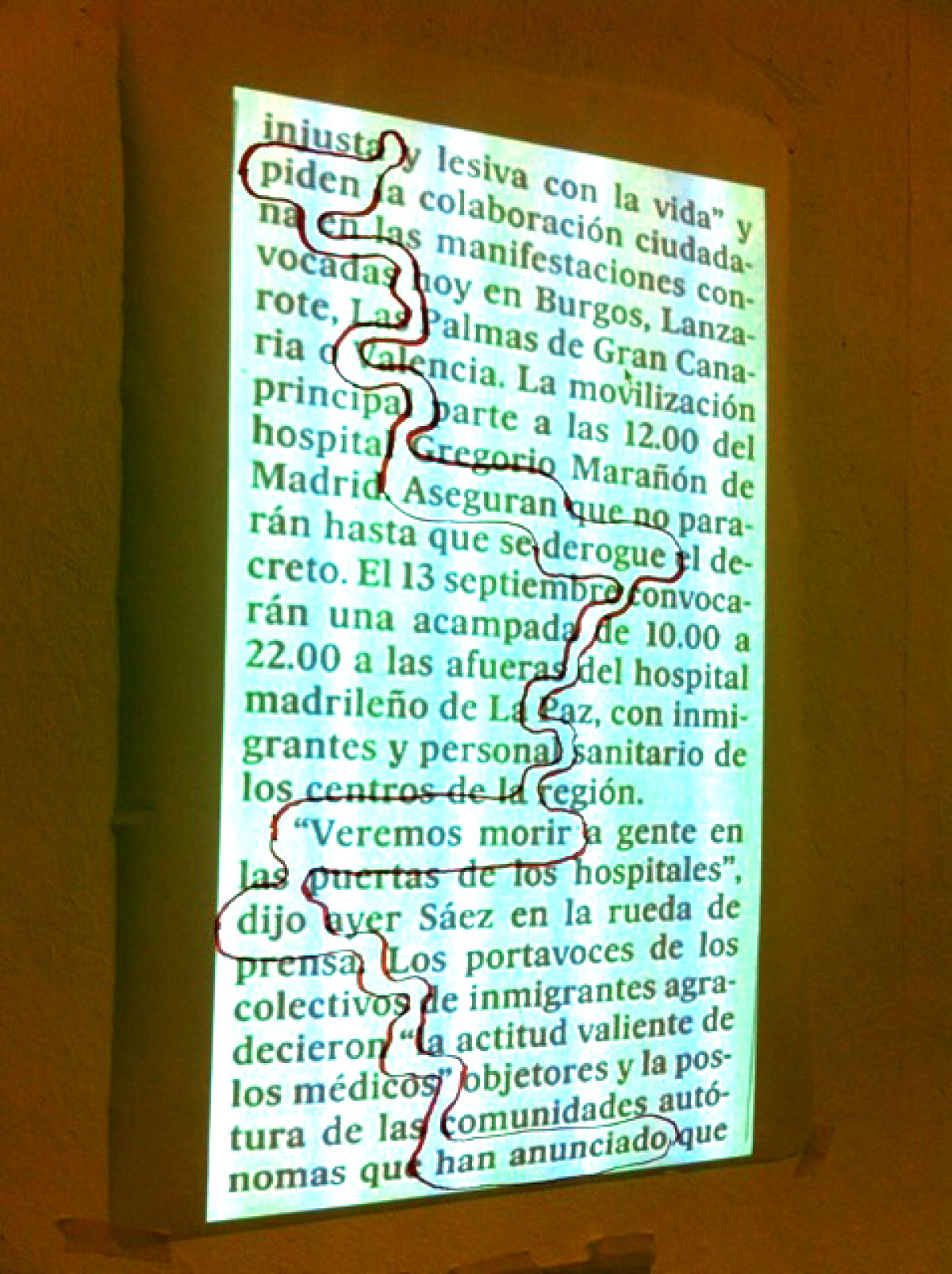 Image_Source Sound, 2012

The Image_Source Sound festival in Das Spectrum, Utrecht was organised by Kulter and part of the Gaudeamus Music festival September 2012.
Tanja Smit made live textworks on the walls of Das Spectrum on top of projected newspaper clips from that day's newspaper. Participating musicians improvised on the textworks.